TABS Analytics 2017 Cosmetics Study White Paper
TABS Analytics founder and CEO Dr. Kurt Jetta shares his analysis of the most up-to-date cosmetics care category data available in our 2017 Cosmetics Study white paper report.
Categories to be included are: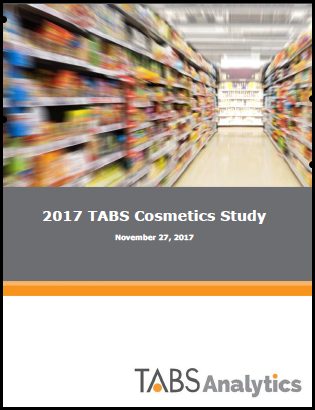 Eye makeup
Face makeup
Nail polish and treatments
Lip makeup
And more...
You'll be the first to find out answers to questions like:
Which demographics are driving growth

when it comes to buying color cosmetics?

How important are heavy buyers to the category (and who are they)?

Is social media as important as everyone says it is in cosmetics?

How important are online and specialty channels and chains (e.g. Ulta, Sephora)?

Plus many more…
It's highly unlikely you'll get this much category data and insight in one report anywhere else.
Download this free report now to learn more!