What You Need to Know About the Vitamins, Minerals & Supplements Category in 2018
You already know that vitamin and mineral supplements make up a huge percentage of consumer purchases both online and off.
You might even know that people in the 55+ crowd are 2x more likely to be heavy buyers.
But did you know that women and younger buyers are continuing to drive heavy usage and are causing the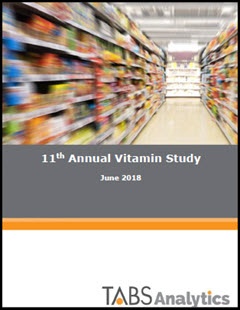 shift away from Mass Market?
The Vitamins, Minerals & Supplements category is worth over 13 billion dollars annually.
It's a crucial bellwether for the performance of other categories and general eComm success, meaning this webinar is required viewing for all CPG professionals.
You'll get the full story of what's happened over the last year in the VMS category — and find out what you need to know to take full advantage of it in 2018.
You'll discover the answers to questions like:
How are sales split between online and brick & mortar (and is that dynamic poised to change)?

How and where do

regular

buyers shop the category?

Who are the share winners across channels… and where is Amazon losing?
This is our 11th Vitamins, Minerals & Supplements comprehensive category study
Get over a decade's worth of insights packed into this white paper.
Fill out the form on the right to download the white paper.