Online Grocery: Are We There Yet? White Paper
On April 24th, TABS Analytics founder and CEO Dr. Kurt Jetta presented his second webinar in the 2019 series - "Online Grocery: Are we there yet?". We've now provided a corresponding white paper to that webinar presenation.
Dr.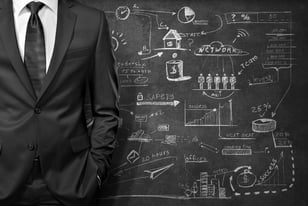 Kurt Jetta reviewed 6 years of data on online grocery that TABS Analytics has collected and provide his thoughts on:
The demand and supply problems that online grocery currently faces, but are not frequently discussed.
The panel data to analyze the penetration and loyalty trends that underlie the long-term viability (or lack thereof) of online grocery.
A detailed look at the results of the major players in online grocery, namely: Walmart, Target, Kroger and Costco.
How the economics of online grocery play out, and why making a profit remains a challenge (even by projecting results out to gain "scale").
Plus more!
CPG professionals, especially those involved in selling consumables in grocery stores, will find this white paper valuable from the detailed discussion of the webinar topics provided.
Sign up now to get your copy of the white paper!