TABS Group just completed its second annual Cosmetics and Beauty Trends Study in November 2015. The infographic below highlights some of the key findings the study, including:
Millennials very important to the cosmetics category and account for a disproportionate number of heavy buyers*
Cosmetics specialty chains such as Ulta and Sephora are driving industry growth
Social media, including beauty blogs, is very important to heavy buyers in getting information about brands and products.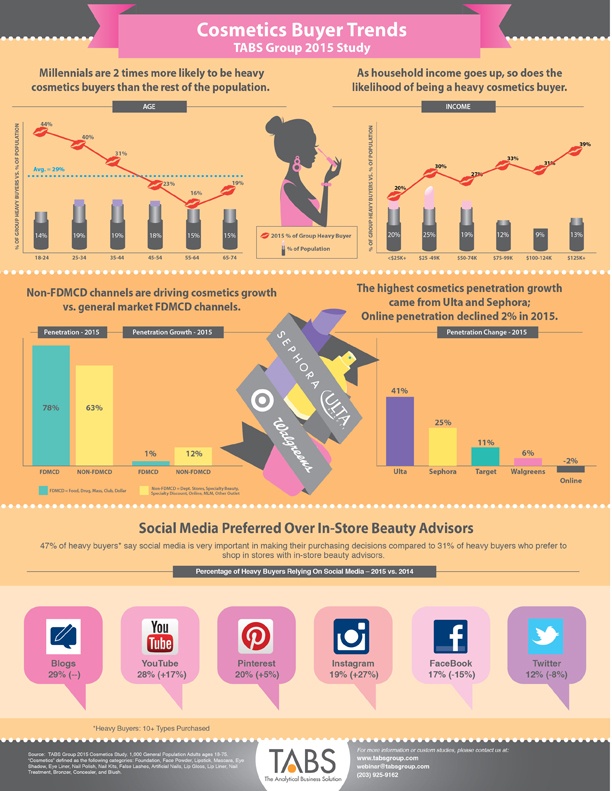 * Heavy buyers = 10+ cosmetics types purchased annually.