TABS Analytics 2017 Food and Beverage Trendspotter
A Surge in Snacking
A bit more O in your H2O
Putting More Protein in Your Breakfast Bowl
Regular or Diet?
Clean Eating for your Sweet Tooth
A Surge in Snacking
With time for sit-down meals shrinking, savory snacks are on the rise.
With families increasingly pressed for time, many are adopting the consumption of several lighter snacks throughout the day, as opposed to full meals. Various research groups, including Technomic, FONA International, Sterling-Rice Group and Mintel, are viewing 2017 as the year of the savory snack.
They also point to several snack-related trends that accompany this rise. To wit: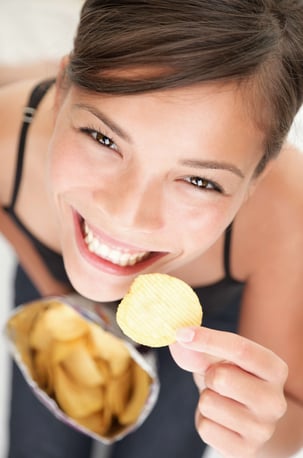 New flavors. Mintel reported that 38% of their survey respondents cite the biggest influencer for the purchase of salty snacks is the launch of a new flavor. Top reported flavors include smoke, vinegar, honey, spice, beef, pizza, barbecue and chargrilled, with spicier flavors being especially popular.
Different preparation techniques. Of particular note is the increase of oven-roasted snacks over fried snacks.
Healthier snacks. Snacks with "good-for-you" ingredients, such as kale, seaweed, root vegetables, and ancient grains continue to gain ground. Parents are increasingly discriminating about what goes into their kids' mouths.
Packaging. On-the-go, resealable packaging is high on consumers' list of expectations, especially for younger buyers.
Non-Traditional Snack Fare. Future snacks are likely to include items traditionally had for breakfast, and farther into the future, PepsiCo is investigating the snacking potential of (ick!) chips made from crickets.
A Bit More O in Your H2O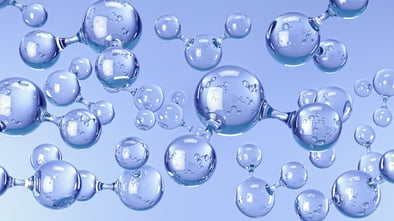 For workout relief or hangover recovery, people are turning to superoxygenated water.
While oxygen is undeniably important, breathing isn't the way to get more of it into your body. Companies like Oxigen are banking on the prospect that consumers will pay a premium for superoxygenated water. They offer both a standard water bottle as well as a salinized oxygen "shot" that tastes like ocean water but is small enough to carry on flights (notorious for recycled, low-oxygen air) or on a quick run. Their bottled waters are tasteless and odorless.
The manufacturer utilizes a proprietary O4 molecule that (they claim) stays stabilized in the bottle for up to 24 months, and provides 10,000 parts per million of oxygen per 20 oz. bottle, an enormous jump from the 5-40 ppm usually found in tap water.
When drank, this oxygen is absorbed through the capillaries in the mouth, and also through the stomach. Its cited benefits include natural energy, reduced recovery time after a workout, and even as a decent hangover cure.
Putting More Protein in Your Breakfast Bowl
How to buoy a flagging cereal market? Just add protein...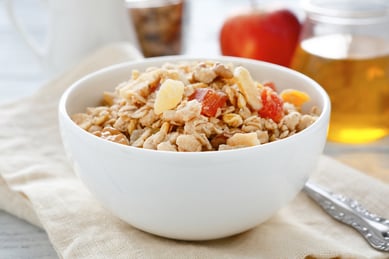 Consumption of cereal has been in major decline in recent years. Popular programs such as The Paleo Diet and CrossFit recommend eating very little starch and almost no sugar, and the majority of cereals on the market offer copious amounts of both. Additionally, the gluten-free diet trend also puts any cereals with any wheat whatsoever on the no-no list.
NPD Group tracked breakfast consumption, and found that in 2015 fewer people are skipping the so-called "most important meal of the day" than in prior years. That said, they were also skipping the cereal aisle, eschewing carbs in favor of protein.
So what's a cereal vendor to do? Increasingly, it means adding protein to the product. With new releases such as Cheerios Protein and Quaker Protein Instant Oatmeal, companies are now offering protein-rich breakfast choices that are also convenient. If the recent uptick in cereal consumption is any indication, it may be the ticket for wooing consumers back to the cereal aisle.
Regular or Diet?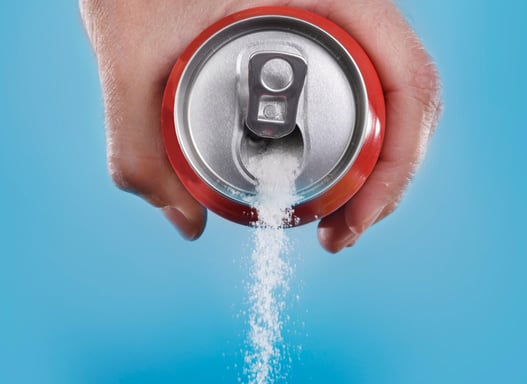 Why are kids tossing sugary sodas in favor of diet drinks?
Over the course of a decade, consumption of diet beverages by kids has doubled. While the goal of cutting calories and sugar out of children's diets is a laudable one, some question with the switch is actually good for kids. Some argue that diet soda are less likely to develop metabolic syndrome, while others are concerned about the increase of aspartame and other artificial sweeteners in developing bodies. Critics also caution that there's an odd rationalization that happens with zero calorie beverages. People (children included) believe that they can easily be used to "offset" poor dietary choices.
But one thing is certain: recent data confirms that the consumption diet beverages are no longer skewing toward older age groups. As schools begin to crack down on vending machines and the obesity problems that they facilitate, it's not unthinkable that kids are now bringing Mom and Dad's diet drinks from home. Despite health concerns about the metabolic effects of artificial sweeteners, most experts agree that diets sodas occupy a reasonable middle ground between sugary drinks on the most fattening end of the beverage spectrum, and water on the other end.
Clean Eating for your Sweet Tooth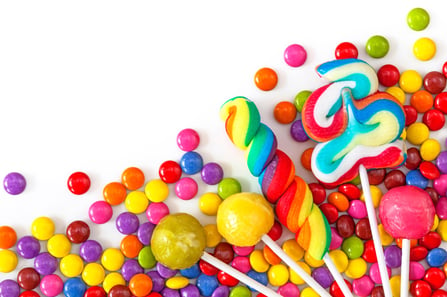 Candies are going organic and gluten-free.
As consumers increasingly seek out foods that free of additives and preservatives, often going so far as to limit their intake to organic foods, it's becoming clear that even candy won't be exempt. Allied Market Research conducted a study, and estimates that organic confections and snacks will grow to a $327.6 billion industry by the year 2022.
And this trend is not limited to boutique vendors. Large brands are getting into the act, creating sweets that are entirely free of artificial colors, flavors, and corn syrup. Additionally, with more and more consumers seeking out healthier options, even in the candy aisle, manufacturers are ramping up production of organic goods, including those that are free of common "problem ingredients" such as gluten or gelatin.
Finally, one other confectionery trend brought on by health concerns is experimentation with natural "superfood" ingredients, including chia, bee pollen, flax seed, nuts, dried fruits, and natural sweeteners such as Stevia. In 2017 and beyond, consumers can look forward to a far greater variety of ways to indulge their sweet tooth, all with less guilt and fewer health issues.