---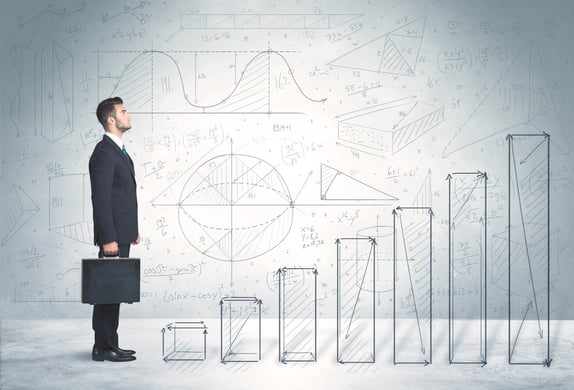 Introduction
Now that we've collected various metrics and then measured and harmonized the data, it's time to talk about trade promotion tactics. We've outlined six of them that you should seriously consider to improve your trade promotions. We'll explain each of these in just a moment, but here's an overview of some "do's and don'ts" in the implementation stage of your trade promotions.
Displays Without Pricing Are Rarely Worth the Effort or Expense (Except for Consumables)
We see companies constantly grinding their gears by trying to get out more displays while inadvertently doing things that kill their effectiveness. Failing to include a corresponding price cut is one of them.
Bonus Packs and Consumer Premium Offers Rarely Work
An example of this occurred few years ago when Playtex offered a pack of tampons with a small pack of Advil shrink-wrapped on top. Intuitively, it seems like a great idea as both products are used together by consumers. Unfortunately, It didn't work. The promotion initially enjoyed lots of short-term shipments, but zero shipments once the promotion had concluded.
The occasional exceptions to this rule are Buy 1, Get 1 Free and Buy 2, Get 1 Free offers. BOGO and B2G1F can be quite effective, but the trick is not to over-ship. You need to approach the promotion carefully.
Shoppers Who Use Loyalty Cards Are Among the Most Disloyal of All
Understanding this can be a boon when it comes time to structure the marketing of your loyalty program, assuming you even choose to have one. Statistically, these folks are heavy buyers, and it's certainly worth paying attention to them. But they're also fickle and price-conscious to the extreme. If they're not getting good deals in your store, they go elsewhere.
So What Gets Consumers to Stick Around?
In descending order of effectiveness, the following are the best ways of maximizing consumer lift:
% Off - What percent off the regular retail price can you offer to the consumer? This offer type is the #1 way to reach customers with a promotion. One caveat to bear in mind: go big, or go home. If you're not prepared to offer at least a 20% discount, then don't bother making one at all, because it won't be effective.
BOGO - Buy 1, Get 1 Free is also very powerful, but not nearly so as offering a percentage off. Does this mean that offering 50% off is more likely to move product than BOGO, even though they're functionally the same in terms of price? Yes, it does. We see BOGO backfire quite often. There are a few potential reasons for this. It could be that the price points are high to the point that the outlays simply aren't worth the trouble. Particularly with something like nutritional supplements, where the cost is $30 or so per bottle, that's very often a losing proposition for the manufacturer.
Net Price after FSI - We're seeing quite a lot of this in the market right now, at least partially because it is quite effective at maximizing the lift. However, because you're covering the full cost of redemption with free-standing inserts, you need to start small and follow its progress closely.
$ Savings - Offering $1 off here, $2 off there is not nearly as effective as the above promotion types. Especially considering that you're usually paying for an at-cost or TPR placement, the negligible lifts don't typically justify the investment.
Multiple Purchase Requirements - While frequently used, tend to be a deal-breaker. Forcing the consumer to buy 2, or 3, or more to receive any discount is going to severely hamper your lifts. It's generally done to achieve a short-term increase in volume, but there's just not a lot in it for the consumer.
Buy 2, Get 50% Off - Is not an effective promotion. It's a common vehicle used particularly in the drug channel, but it essentially amounts to a gimmick. This promotion type is banking on careless shoppers who don't scrutinize the offer and mistakenly believe they're getting half off on two items. Not only is it not as effective as a genuine 50% Off offer, it's not even as effective as a 25% Off offer.
Lastly, here's an excellent final tip for carrying out your trade promotions more effectively.
Deeper, Fewer Deals Are Almost Always Better Than Frequent, Moderate Deals
From a manufacturer perspective, you're paying fixed ad costs less frequently. And when you cut deeper, you see a massive, non-linear growth in volume that more than makes up the difference.
The next post in this series will leverage these best practices to do some trade promotion planning (TPP). In a later post, we'll address trade promotion optimization (TPO) as the final step in the automating and improving the processes we've outlined.