I'm happy to announce that the TABS Group News and Events newsletter is back with new editions in 2014. As with our 2013 editions, TABS Group News and Events will keep you up-to-date with the latest in CPG insights, new analytical solutions and technologies, and upcoming TABS Group webinars.
Thank you for following us, and if you would like more information or have feedback please don't hesitate to contact us.
Sincerely,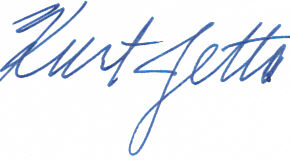 Kurt Jetta CEO/Founder
Slower Growth in Vitamin Sales Points to Several Factors
The Vitamins, Minerals and Supplements (VMS) category has historically grown in the high single digits, but has now slowed to 2-4% in our latest TABS Group survey. This slowdown is attributed to several factors, including: lack of space and SKU expansion in most major retailers, reduction in promotional depth and frequency, and no major innovation initiatives during the past year. That said, growth from online sales and male consumers partially offset this slowdown.
Latest Webinar: TABS Group's 7th Annual Vitamin Study
Watch this webinar to get a deeper understanding of the Vitamins, Minerals & Supplements Category and what we've learned in our 2014 survey. Dr. Kurt Jetta does a deep dive into the numbers behind the survey to confirm some trends and reveal some surprises.
How Loyalty Cards May Be Hurting Your Sales
Loyalty cards seem like a good deal on the surface: you can gather a wealth of information about shoppers, as well as hand them an incentive to come back to your store again and again. But the numbers don't lie - loyalty programs aren't worth the investment. It's time to either retire retail loyalty programs or step outside the copy-cat format to create a card worth the cost.
Webinar: The False Hope of Loyalty Cards
This 30 minute webinar provides a look at TABS Group's findings on loyalty cards. Net, many retailers do not structure and implement their loyalty card programs properly, frustrating consumers and, ultimately, hurting sales. Watch this webinar and learn more about the issues with loyalty card programs and how to execute them effectively.
TABS Group Welcomes New Clients
TABS Group welcomes Lil' Drug Store Products and Paris Presents, Inc. as clients.