TABS Group News and Events keeps you up-to-date with the latest in CPG insights, new analytical solutions and technologies, and upcoming TABS Group webinars.
Below we share a few highlights from our annual client survey. Thank you to all that participated. Your feedback helps our continual improvement.
To all of you, thank you for following us, and if you would like more information or have feedback please don't hesitate to contact us.
Sincerely,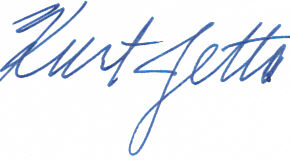 Kurt Jetta
CEO/Founder
Blog Series - Trade Promotion Optimization - Part I
The concept behind a trade promotion is simple: spend money with a retailer with the expectation of deriving a tangible benefit such as increased sales, increased profits or higher market share. The mechanics, however, are more involved: in order to ensure that you're taking the right steps to drive more sales, optimizing your promotional plans is key. Article
Latest Webinar - Riskless Profits Through Trade Promotion
Dr. Kurt Jetta explains in detail the analytics behind trade promotion and how it can be used as a strategic tool to drive "riskless profits" for CPG manufacturers. Arguments for and against trade promotion are evaluated and conclusions drawn. In the end, trade promotion comes out as the clear winner - it's not too good to be true.
Infographic - 2014 Vitamin Study
Check out the TABS Group 2014 Vitamin Study infographic that highlights trends driving the category, including: the growth of the online channel and the increased importance of the Male buying segment. Infographic
TABS Group Recognized in Two Gartner Hype Cycles
TABS Group was recently included as a "Sample Vendor" in two Gartner Hype Cycle reports: for Consumer Goods, July 21, 2014 by Don Scheibenreif and Dale Hagemeyer and for Customer Analytic Applications, July 30, 2014, by Gareth Herschel and Neil Chandler, both in the Trade Promotion Optimization (TPO) category.
"We are pleased to be recognized by Gartner for all of our efforts and innovation in trade promotion analytics," said Kurt Jetta, CEO of TABS Group. "It is not easy getting noticed in this relatively crowded space, so we believe these mentions tell us that we must be doing something right." Article
TABS Group 2014 Client Survey Highlights
Across the board, the following were the most important issues facing our clients this past year:
Product innovation and new product development
Effectiveness and optimization of promotional spending
Retailer SKU reduction/rationalization
TABS Group has very high satisfaction levels:
89% of all clients stating that they felt that TABS provided quantifiable value to their businesses
By area of expertise: trade promotion and category management, plan-o-gram and shopper/store analytics, and account presentations and support
TABS Group CEO Kurt Jetta Quoted in the USA Today Article on the Dollar Tree-Family Dollar Merger
Dr. Jetta comments on the announcement of Dollar Tree's purchase of Family Dollar and opportunity for synergies from the merger. Article
TABS Group Welcomes New Clients
TABS Group welcomes Tom's of Maine, LT Foods and AQUAhydrate as clients.