Drug Store News Senior Editor, Antoinette Alexander, recently published our latest infographic in an article to help explain consumer behavior in the cosmetics category.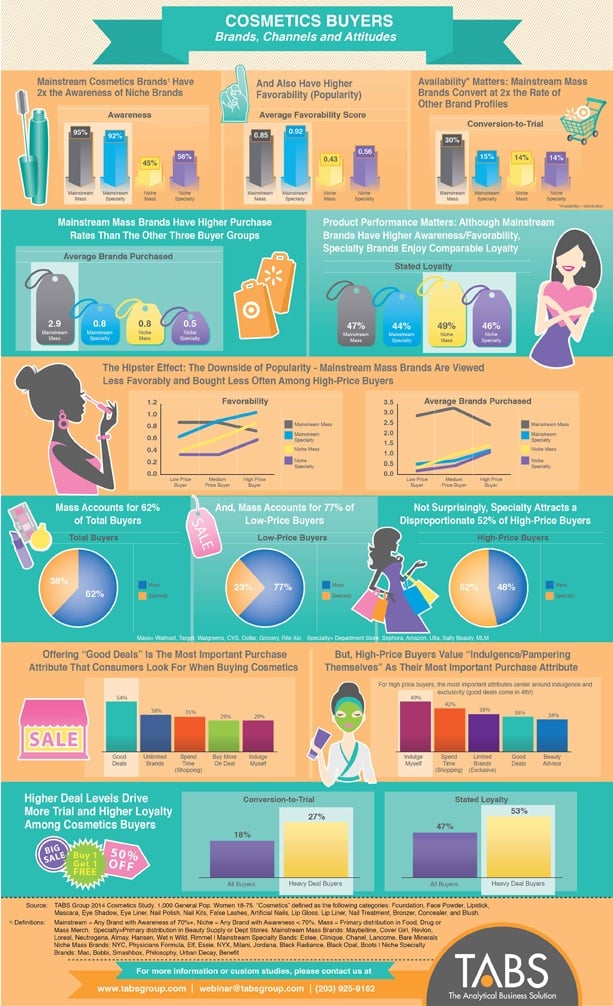 "Do you truly understand the dimensions of cosmetics consumer behavior and how these dimensions impact brand choices, outlet shopping patterns and attitudes toward the category overall? That was the focus of a webinar presented in February by consumer analytics company TABS Group", Alexander wrote.
Click here to read the full article.