2016 Edition Special Points of Interest
Snacking On The Rise
Healthy Snacking Trends
Insights On Millennials
Consumer Trends
Probiotics Becoming Mainstream
Ingredients Innovation
Kraft Heinz eyes product quality as consumer tastes change
Kraft Heinz, makers of Velveeta cheese, Heinz ketchup and Oscar Mayer meats, is not blind to current shifts in consumer preferences away from processed foods. They are reviewing and improving quality on all of their products.
The world's 5th largest food and beverage company shared plans to react to the shift toward fresher, healthier foods. "Our biggest challenge remains the fact that we continue to have a number of categories where consumption trends are working against us," Chief Executive Officer Bernardo Hees explained to analysts on an earnings call.
The company plans to launch new dessert, cheese and frozen items to address consumers changing tastes in the back half of this year. In April, the company launched an organic Capri Sun and in 2015, it reformulated its mac and cheese meal to remove artificial colors and preservatives.
Still, as Bank of America Merrill Lynch analyst Bryan Spillane told Kraft Heinz executives on the earnings call, "declining consumption looks like it's going to be with us for awhile."
While adjusted earnings beat analysts' estimates last quarter, the company's merger, aggressive cost-cutting and lower commodity costs drove profit growth more than organic sales growth.
http://www.reuters.com/article/us-kraft-heinz-results-idUSKCN10F2HT

Snacking's Dual Income: Consumers have their cake and granola bars too—giving you twice the snack sales opportunity
US Convenience stores today operate in a world of bipolar American preferences: we demand healthy food alternatives and then look for indulgent ways to treat ourselves. However, this paradoxical dynamic can also represent an incremental opportunity.
"People are getting more attracted to alternative snacks, and that's where we're seeing the biggest growth. But as much as you think people are going healthy, they still have that traditional sweet tooth," says Madalena Ferreira Morgan, director of c-store operations for Bobby & Steve's Auto World, Eden Prairie, Minn.
Regardless of how healthy, snacking dollars are up 3.5% (IRI). However, unit growth is lagging, suggesting price plays a key role in growth.
"Snacking is something we do with purpose now, not just something we do in our idle time," says Jordan Rost, vice president of consumer insights for Nielsen, New York. Nielsen research shows eight in 10 Americans snack at least sometimes.
And we snack a lot…
While the baseline for better-for-you items is lower, many c-store operators appreciate their double-digit sales. "Now it makes a lot more sense for c-stores to carry these products" says one merchandising manager. Top shelf-stable items include granola bars and almonds.
Having a healthy section also better positions stores to serve a whole family's needs. A male shopper buying a hot dog can grab something healthier for his wife and kids, for example.
That said, 78% of consumers say they snack to have a treat. They just aren't ready to part ways with good, old-fashioned indulgence. Salty snacks (e.g. chips) followed by salty and sweet snacks (e.g. anything with the ever-popular salted caramel flavor) sell best. Smaller package sizes of indulgent snacks are often a successful way to improve profitability while bridging the gap between letting consumers enjoy their treat and not having to feel too guilty about it.
Manufacturers and retailers also benefit from considering when consumers are snacking when devising snack merchandising plans. Lunch is most often replaced by a snack (51% of consumers told IRI they replace it with a snack), followed by breakfast (48%), while dinner lags (41%). "That gives us an indication where there are most snack opportunities," says Nielsen's Rost.
http://www.cspdailynews.com/print/snacks-candy/article/snackings-dual-income?page=0%2C0&utm_source=Marketing%20Cloud&utm_medium=email&utm_campaign=Daily_News_08-08-2016
The forces fueling the healthy snack segment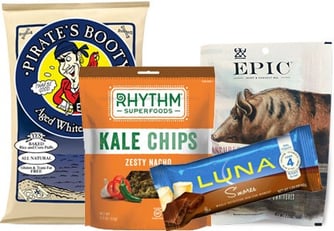 Corroborating what we have seen above, a new report from Packaged Facts stated the healthy snack segment is outpacing the entire food and beverage market in sales growth. But why?
"Healthy-ingredient snacks offer the perfect convergence of many important modern food industry trends, and as a result, the segment is thriving," the report said. "Portable? Check. Healthy? Check. Transparent labels and packaging? Check."
From 2011 to 2015, the healthy snack category had a compound annual growth rate (CAGR) of 4.7%. The past two years saw the greatest growth thanks to the meat snack and trail mix segments. Packaged Facts projects the category's sales will achieve a CAGR of 5.7% in the next 4 years and reach $25.4 billion in sales by 2020.
Growth driving factors include "free from" claims, especially allergen- and gluten-free, as well as premiumization, innovative flavors, and the shift toward single-serve snacks.
http://www.foodbusinessnews.net/articles/news_home/Consumer_Trends/2016/08/The_forces_fueling_the_healthy.aspx?ID=%7bF174A1E9-4E73-48BC-8FE2-EB481CCCC9D6%7d&cck=1
Millennials seek cultural variety in what they eat, watch and buy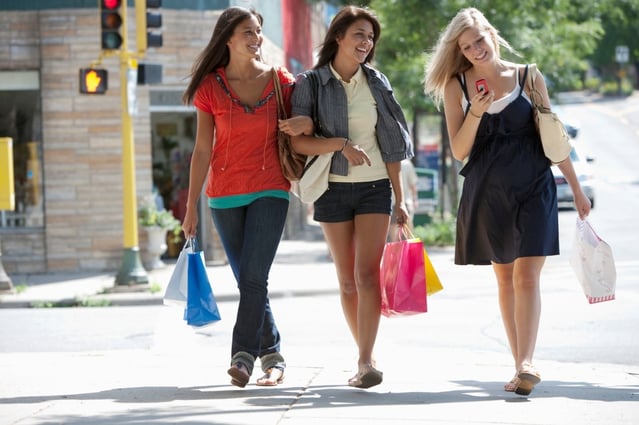 A new Harris Poll found American millennials clamoring for multicultural options in what they eat, see, and purchase. While 78% of all adults 18+ surveyed agree they love trying new things outside their own culture, the share was even higher among millennials, at 84%.
Similarly, 32% of millennials say it is at least very important that the foods they buy and consume contain multicultural flavors compared with 26% of all U.S. adults.
Among all American adults, multicultural flavor is still not as significant as other factors influencing their buying behavior and consumption. Locally sourced ingredients are at least very important for 36% of American adults, followed by organic or natural ingredients (32%). Buying foods containing multicultural flavor is on par in importance with purchasing from a company with a strong social purpose (26%).
American Adults seek multicultural influence in brands they buy, with 32% willing to pay more for a brand that understands multicultural needs. Millennials are even more willing, with nearly half (47%) willing to shell out extra money.
http://www.drugstorenews.com/article/millennials-seek-cultural-variety-what-they-eat-watch-and-buy?tp=i-H55-Q5U-1D7-1F1tX-1v-1NjH-1c-IDP-1EzXS-1Bvdaq&utm_campaign=Daily&utm_source=Experian&utm_medium=email&cid=4657&mid=18358543
PepsiCo Brings Probiotics to the Mainstream
PepsiCo's Tropicana is a new member of the probiotic beverage crew, launching one of the most accessible offerings in the entire U.S. beverage category yet.
The juice manufacturer announced this past month the upcoming launch of Tropicana Essentials Probiotics. Tropicana Probiotics is made with 100% juice and 1 billion live and active cultures per serving. It will come in three flavors: Strawberry Banana, Pineapple Mango, and Peach Passion Fruit.
"We are thrilled to be the first to bring probiotics more commonly seen in yogurts, supplements and kombuchas to the mainstream juice aisle," said Bjorn Bernemann, vice president and general manager for Tropicana North America, Chicago. "As a heritage brand rooted in innovation, Tropicana is dedicated to launching significant innovation within the rapidly evolving health and wellness space."
The product will be available in multi- (32oz.) and single-serve (10oz.) sizes along with other refrigerated juices nationwide in early 2017 with limited early distribution starting this month.
http://www.cspdailynews.com/category-news/beverages/articles/pepsico-brings-probiotics-mainstream
Consumers want personalized perishable products that fit their needs
Consumers today want products tailored to meet their individual needs and desires, whether that is convenience, health and wellness, or a unique flavor profile, according to Nielsen.
They are increasingly looking to the supermarket perimeter to find such items.
However, a store-by-store approach may be needed to meet these needs. "I think that to truly understand the personalization aspect, you need to understand the right products to carry by store. And to do that you need to understand who your customers are," said Jennifer Campuzano, director of fresh perishables at Nielsen. "I don't know that you can do this on a broad scale, because your customer base is going to change so much from store to store."
Millennials are all about convenience, smaller households desire smaller pack sizes, and health-conscious buyers want ingredient transparency and portion control along with convenience. Multicultural consumers impact this trend as well as multicultural influence across buyers.
Here are a few of the fastest-growing perimeter categories integrating customization: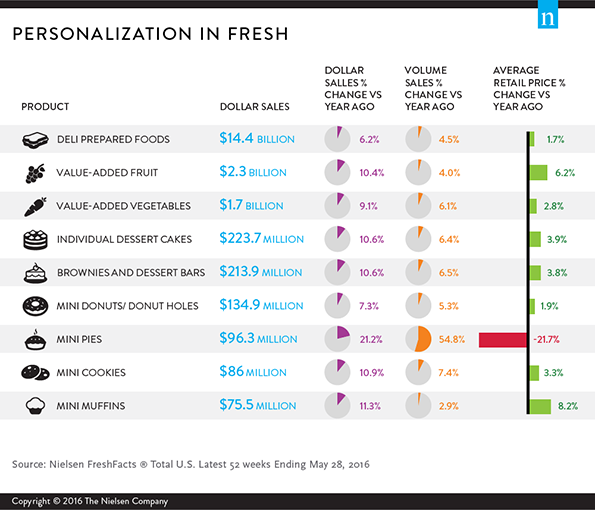 Continuing evolution of the perimeter could include stores with a vegetable butcher: "…the idea would be that you could go to a produce department and pick up your vegetables, drop them off, have them chopped and cut and diced, however you're going to use them, finish your shopping and come back and pick them up," said Campuzano.
The deli department is the "powerhouse" for perishables and personalization, according to Campuzano. "Deli continues to evolve, so in our minds the sky's the limit on what could happen there. We expect more variety, more opportunities, and maybe even some more in-store dining experiences."
http://supermarketnews.com/product-categories/consumers-want-personalized-perishable-products-fit-their-needs#ixzz4MEjngOAW
Giant Eagle offers rotating selection of meal kits
Jumping on some of the consumer preferences we saw above—improved food quality, convenience, and healthy, fresh offerings—Select Giant Eagle and Market District stores have been selling meal kit boxes with premeasured ingredients under the name "Fresh in :30."
These kits come with a recipe card and a callout on the box listing any staple pantry items not included in the kit.
Weekly rotating varieties include sundried tomato panko crusted salmon and pork piccata with fresh pappardelle Florentine.
"In a half hour or less, you'll be serving a restaurant quality meal!" Giant Eagle states on its website.
The kits are currently available at 32 stores in Indiana, Ohio, and Pennsylvania.
http://supermarketnews.com/meat/giant-eagle-offers-rotating-selection-meal-kits#ixzz4MEpCdXhS
Simpler ingredients, artisan brands find favor with food investors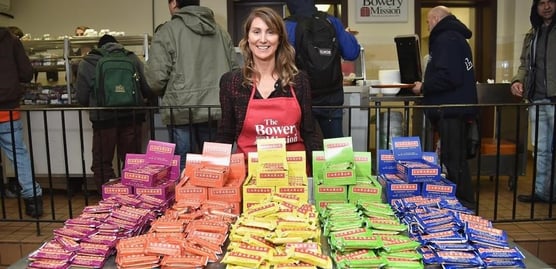 Investors in the food and beverage space are focused on trends driving millennials' food preferences, starting with increased demand for fresh ingredients, organic and natural options, and GMO-free foods, according to NPD Group analyst Darren Seifer. These have included raw food bars, plant-based cheeses and high-end jerky in recent years.
"They're looking at what younger adults are doing, particularly now when the typical behaviors of these younger adults are atypical with what we've seen in the past," he said. "There's also a feeling that bigger isn't necessarily better, that's an overall generational viewpoint."
This is an opportunity for smaller food makers seeking investment as big food industry players are looking to invest in and acquire artisan brands that appeal to millennials rather than creating a small brand on their own.
We've seen General Mills applying this approach for a while, with its acquisition of growing natural and organic brands Larabar, Amy's and Cascadian Farm. The company's latest significant investment in the space is $18 million in Kite Hill, a maker of vegan nut milk-based cheeses and yogurts.
Another key trend and driver of new food startups is consumers' growing concern over sugar intake. Hershey Co.'s acquisition of premium beef jerky brand Krave Pure Foods is an example of a shift among companies known for their sweets looking to diversify with more savory food brands.
While convenience has long been a factor in consumers' food-buying decisions, the strong demand for fresh food is reshaping how quick, easy meals look today. We see less focus on frozen, quick-heat meals and more on fresh prepared meals at grocery stores and meal kits from an increasing number of startups (e.g. Blue Apron) and restaurants looking to offer consumer demands for food that is both fresh and convenient.
Meal kits and other food e-commerce ventures are the largest part of venture capital investment in the food-tech world, according to AgFunder. Investors are cautious though as the food industry has historically been a slower tech adopter than other industries, with early startups often failing. Seifer believes this will change and growth will accelerate as our youngest generation is digitally connected and comfortable with the idea of getting food from the internet.
http://www.smartbrief.com/original/2016/08/simpler-ingredients-artisan-brands-find-favor-food-investors?utm_source=brief
Whole Foods: 365 Beats Expectations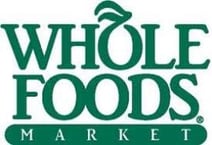 With just three of Whole Foods Market's new 365 stores up and running, the concept is already exceeding expectations, according to co-CEO Walter Robb.
"The customer response has been overwhelmingly positive, said Robb in a recent earnings call. Robb told analysts that the stores, whose full name is "365 by Whole Foods Market," are outpacing basket expectations—so much so that Whole Foods has to recalibrate the POS systems to accommodate them. 365 is beating Trader Joe's, another successful small-format, upscale grocer, in a market basket comparison, according to the "Today Show" website as quoted by Forbes (article link below).
365 stores will also feature "Gimme 10," Whole Foods' new loyalty program that offers 10 percent off selected items.
http://www.retailleader.com/top-story-industry_news-whole_foods__365_beats_expectations-5564.html
http://www.forbes.com/sites/retailwire/2016/08/02/whole-foods-future-may-look-like-its-new-365-concept/#3fcb845a6223