---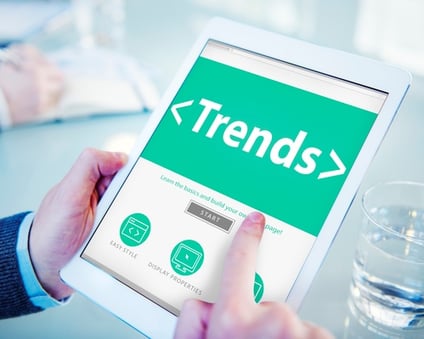 The TABS Group has done an annual study of consumer shopping and consumption habits for vitamins for the last several years. Each year, we survey approximately 1,000 geographically and demographically dispersed consumers to gain insight into their vitamin usage and the factors that correlate to overall consumption patterns (findings presented in the Vitamin and Sports Nutrition study webinar in May 2015.)
For purposes of the study, we divided channels into mass-market and specialty groupings. The mass market category consists of food, drug, club, dollar stores and other traditional mass market outlets. The specialty category consists of nutritional specialty stores, natural food stores, catalog, multilevel marketing, online and other focused outlets.
Over the last several years, online purchasing has become an increasingly significant channel for vitamins. Comparing results from the 2014 and 2015 surveys yields significant insights into consumers' rush to embrace the online channel.
Share of Occasion and Spend
In 2014, shoppers reported that they purchased vitamins online nearly 10 percent of the time. In 2015, the percentage dropped very slightly, from 9.9 percent to 9.7 percent. However, the share of revenue increased significantly from $1.7 billion in 2014 to $1.9 billion in 2015. This put online spending ahead of Wal-Mart, the former category leader, which stayed steady at $1.7 billion year over year despite an increase in the rate of occurrences.
The increased spending, coupled with the drop in occurrences, tells us that heavy users gravitate to online purchasing, buying multiple items in a single visit. Since heavy users are also highly motivated by promotions, it makes sense for online sellers to kick up their promotional activity to increase the frequency as well as the spend.
Other mass market outlets should consider increasing promotional activity as well, not only to win back the heaviest users who are increasingly turning to online outlets, but also to prevent a similar shift in moderate and light users.
Preferred Online Outlets by Occasion
Amazon is by far the largest gainer among online vitamin outlets, at 36 percent compared with 2014's 19 percent share. The only other significant online outlet to gain share from 2014 to 2015 was Target, which went from 2 percent to 3 percent. Other outlets, those with share below 1 percent, gained share in the aggregate, going from 8 percent in 2014 to 13 percent in 2015. All other channels either stayed flat or lost share. The biggest losers were Puritan, which went from 12 percent down to 8 percent; Vitacost, which went from 7 percent to 6 percent; and eBay, which fell from 5 percent to 3 percent.
Pure play online outlets are clearly becoming the channel of choice among all buyers, but especially for the heavy users who drive the most sales. Bricks and mortar, pure online or combination outlets trying to compete with Amazon would do well to court the heavy user with frequent promotions.
Usage Trends - Online
Heavy users, who buy three to five types of products, and very heavy users, who buy 6 or more, together made up 28 percent of the buyers in 2014 but only 24 percent in 2015. Regular and occasional users make up 26 and 24 percent respectively in 2015, a drop of 2 percent in each category from 2014.
This trend shows that usage is dropping among all buyers, but the impact is most clearly coming from heavy users, who are turning increasingly to online channels.
Brick and mortar outlets must take immediate action to stem the unfavorable changes on both fronts. They need to generate promotions that encourage heavy users who have fallen into the light or occasional group to return to their former usage patterns. Effective tactics to change the drop-off in types of supplements would include increased ad placement as well as promotions that include deals on complementary items such as calcium and vitamin D.
In addition, outlets that are losing share to online in general and Amazon in particular need to step up promotions that encourage frequent buying, such as BOGO or percentage off deals. Most heavy users are men, so structuring promotions to increase usage as well as frequency of occurrence among males will have the most impact. For a detailed discussion on usage trends, please read the 2015 usage highlights post.