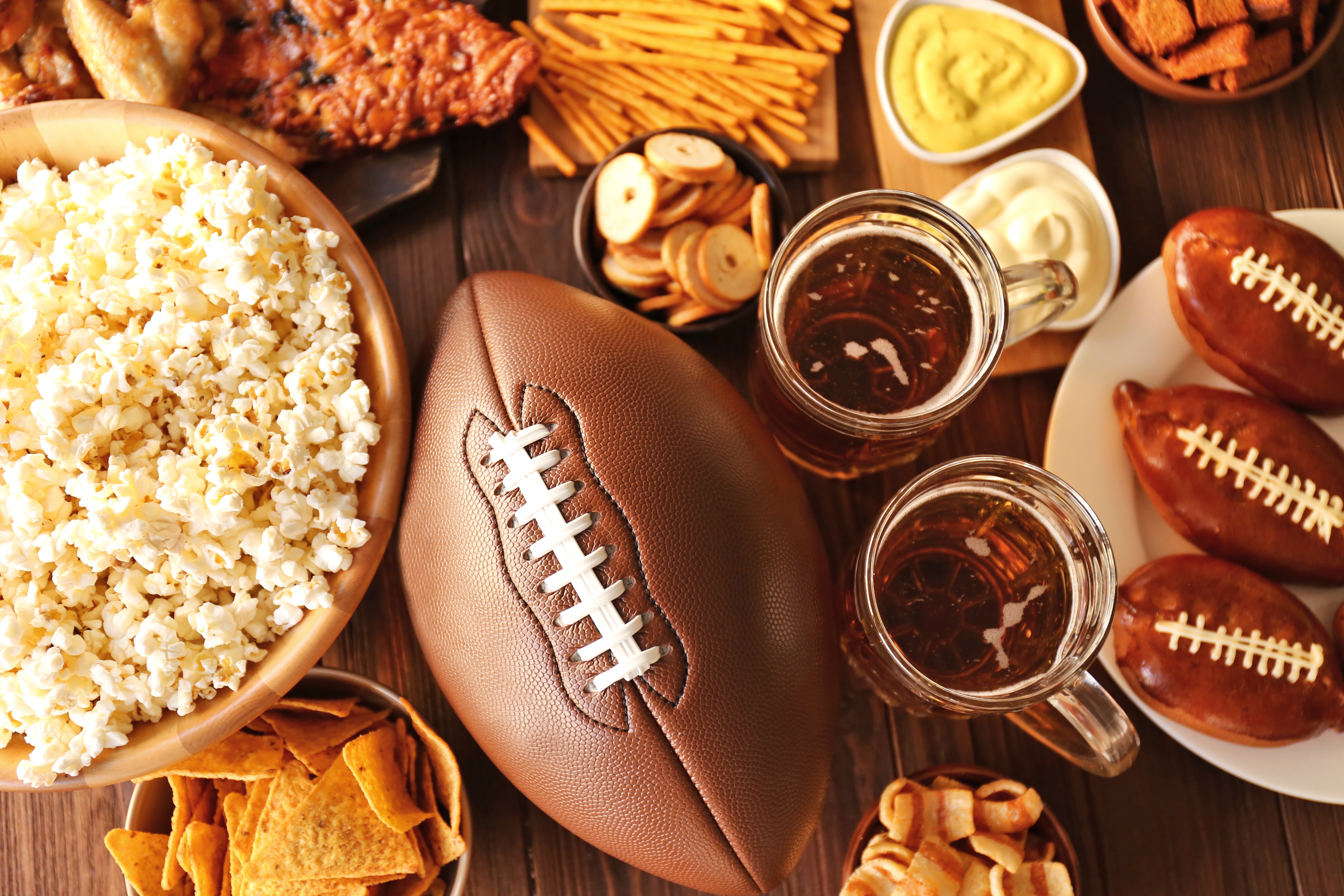 According to Wikipedia, 30 of the top 32 most-watched single-network broadcast events in the USA have been the Super Bowl. (This excludes global events such as 9/11, royal weddings and funerals, moon landings etc. But for interest's sake, the remaining two in the Wikipedia entry were the M*A*S*H finale and the 2016 presidential debates). Sportico says that the NFL represented 82 of the top 100 most-watched US TV broadcasts in 2022.
So, the Super Bowl is a primary occasion for snacks and beverages to fulfill multiple needs, ranging from a few guys on the couch to tailgates and other parties.
The 10th Annual Food & Beverage industry study by TABS Analytics and Decision Insight indicates that while salty snacks sales declined from 2021 to 2022, they are still one of the top three most purchased CPG categories. According to the study, 18 categories including salty snacks, cookies, crackers, popcorn and carbonated soft drinks comprise more than 20 percent of CPG retail dollars.
You might think that discretionary and impulse categories such as salty snacks might be the first to go in inflationary times when consumers are looking to save money at the supermarket. Not so fast. The Mondelez 'State of Snacking' 2022 report found that 75 percent of consumers 'always find room in the budget' for snacks. And that two-thirds (67 percent) were prepared to buy fewer of their favorite brand than to switch to a store brand. You could argue that this means secondary displays in-store are king for brand reach and prompt to convert, rather than price discount mechanics.
But the brand preferences were tempered by the six in ten who said ongoing supply issues meant they were willing to try new snacks, and the 67 percent who were more open to using coupons for snacks than a year ago. This tallies with the TABS report which noted a consumer traffic and visits shift to Walmart, online and clubs to save money at the expense of traditional grocers. And that while EDLP is still the consumer's favored deal tactic, store brand products, price discounts, loyalty cards, large size discounts and bonus sizes, are all used by shoppers to save money.
But back to the Super Bowl parties, and football fans on the couch glued to the TV. What are your retail opportunities for snacks here, given the above trends? Whether for smaller or larger gatherings, increasing your average weight of purchase (AWOP) through uptrading consumers to larger pack sizes and variety packs and multibuys are a given for salty snack categories and beverages, both non-alcoholic such as soft drinks and non-alcoholic cocktails, beer and wine, and their alcohol-containing siblings.
Then there are the other entertaining categories such as dips, cheese and crackers, antipasto, and even hot dog, burger and BBQ ingredients. Foods seeing an uptick in sales for Super Bowl traditionally are convenience based, being easy to share and make, because people want to focus on watching the game. Both shareable and single serve packs are opportunities for brands and retailers to promote for these kinds of events.
Ideally there would be Super Bowl 'party zones' in store and online which co-locate all the snacks and beverages to enable a cross-category one-stop shop.
Even if you've missed out on optimizing your snack and beverage opportunities for this year's Super Bowl, hopefully you've now got some ideas for next season's NFL games, given they represent 80 percent of the most watched sports events in the US. 'Guys watching TV on the couch', whether entertaining others or not, are an ongoing snack and beverage sales opportunity.
Check out the TELUS Consumer Goods' TABS and Decision Insight webinar for more shopper insights from the 2022 Annual Food & Beverage Study: https://www.tabsanalytics.com/2022-annual-food-beverage-study