---
Vitamin Sales by Outlet - An Overview
As part of the TABS Group 2015 Vitamin and Sports Nutrition Survey, we've published a vitamin infographic highlighting key outlet trend facts.
Some key areas highlighted include:
VMS Share of Occasions/Estimated Sales

Outlets of Choice Among User Groups

Online Vitamin Category Sales by Domain
Please click on the infographic image to download a PDF copy of it.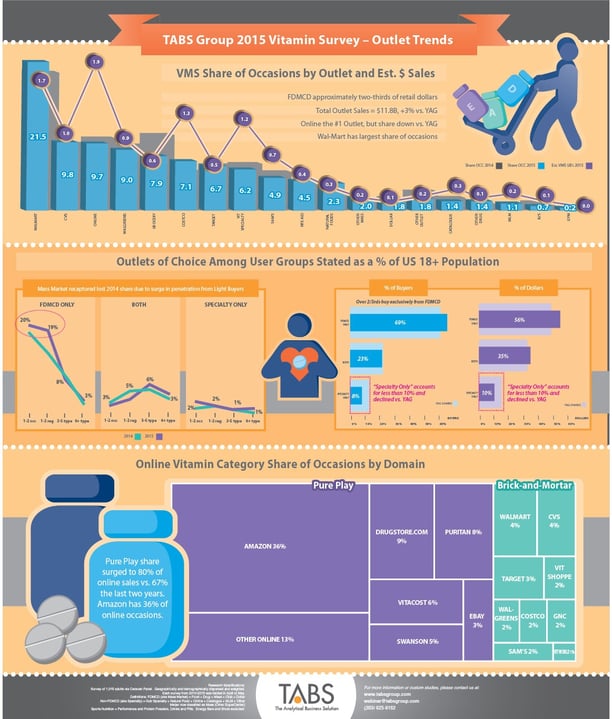 The Sports Nutrition infographic published in May with the 2015 survey can be viewed in this post.