TABS Analytics 2015 Webinar Series
2nd Annual Cosmetics Study Webinar (Recording)
TABS Analytics, the experts in consumer analytics,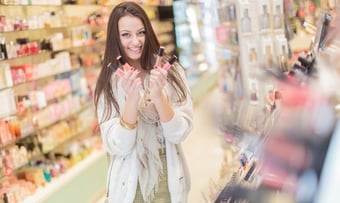 investigated the cosmetics industry to understand: who are the consumers buying, where do they buy, what do they buy and how much do they buy.
TABS gauged the importance of department stores, specialty cosmetic/beauty stores, Internet and In-home sales versus traditional mass, drug and grocery stores.
Join Dr. Kurt Jetta, CEO and founder of TABS Analytics, for an engaging hour that is certain to deliver insights and identify opportunities, as you seek to gain knowledge on cosmetics consumers and the channels they buy in.