Dan Agabiti
ETL Manager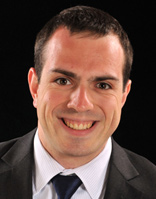 Dan Agabiti enjoys learning new approaches to solving problems. Since joining TABS in 2015, he has acquired an Advanced Certification in Alteryx, which he uses to improve data load processes. He is also a Data Operations Team leader in Alteryx promotion and training so that time-consuming, manual processes can be automated.
Dan graduated from the University of Connecticut in 2013 with a degree in Journalism.
In his free time, Dan likes playing board games and running. He lives in Connecticut with his wife.