Presentation Builder: How It Works
When it comes to strategic selling, your presentation is arguably the most important part. The way you discuss and visualize your data points throughout your meeting can make or break whether you get the sale. Presenting data facts and insights is a balancing game. It's important to include enough detail to make your point, but not too much as to overwhelm the buyer and get off track of your key selling points.
(Video time: 0:40)
For this example, let's pretend we're a sales manager for the women's urinary health brand, AZO, and we're preparing a presentation for an upcoming retailer review. We will start by showing the buyer how great our brand is performing.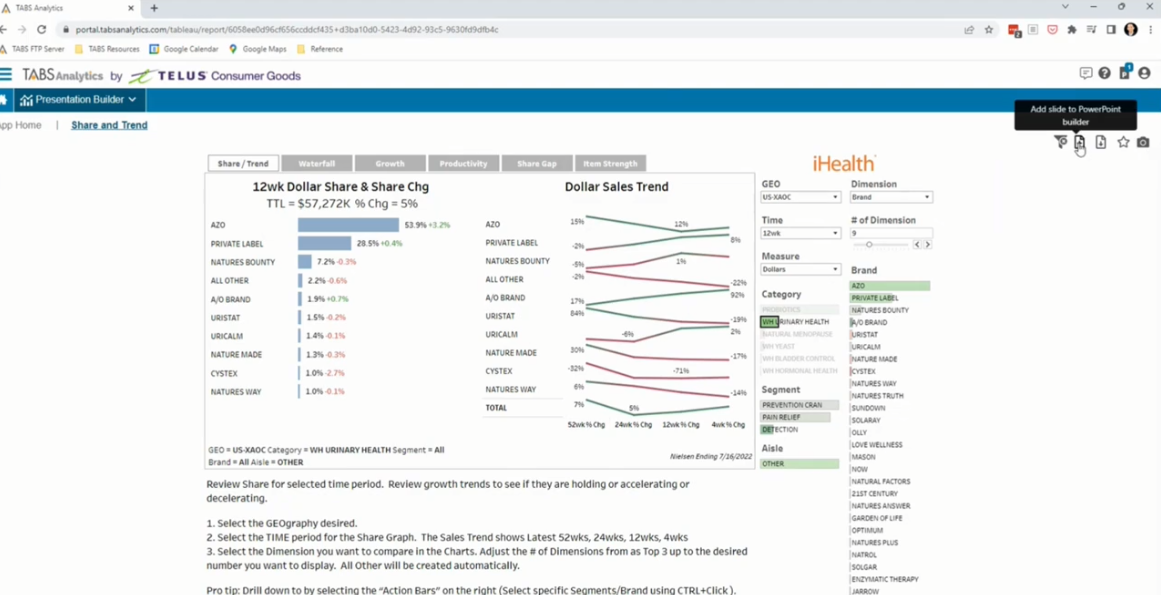 This chart shows AZO is the share leader with double digit growth from last year that is outpacing the category growth rate. With one click from Presentation Builder, let's add this chart to a Microsoft PowerPoint file.
Next, in an effort to be a good category partner to our buyer, let's provide an overview of the growth drivers for women's urinary health. A waterfall chart is a straightforward way to show category drivers. We see the category is growing due to increased unit velocity, or organic growth, and some increased average pricing. One click and add that waterfall chart to the presentation.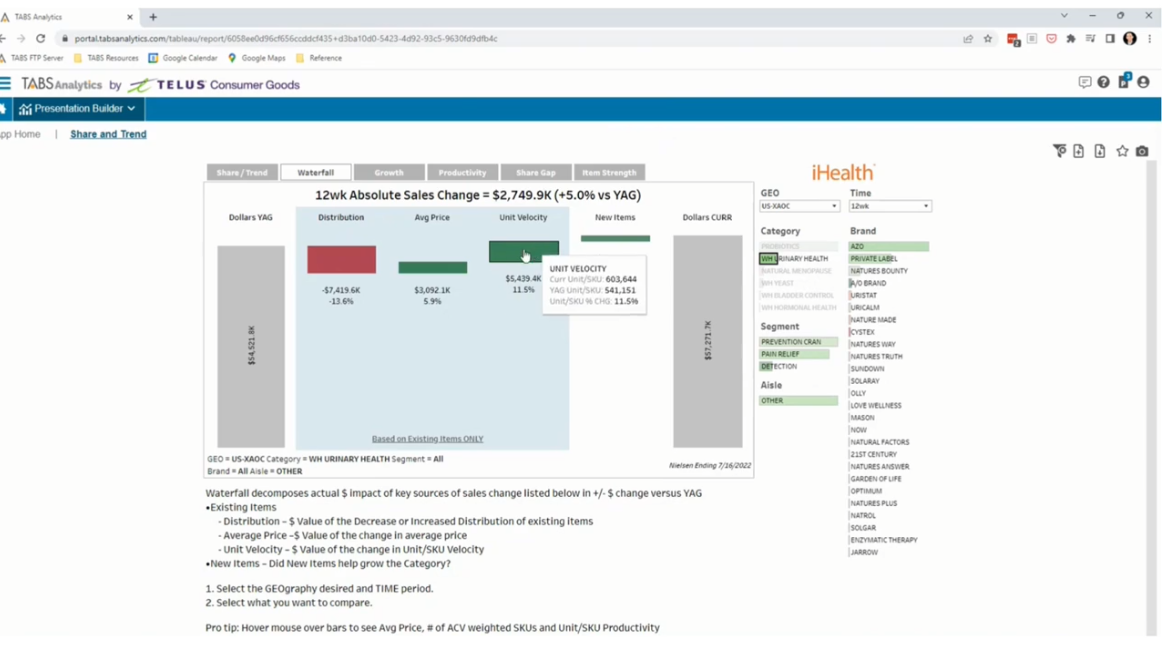 We can quickly do the same growth driver analysis specifically for our brand AZO. The waterfall chart shows us that our growth is not really from new items. It's more from increased organic growth and average price on our existing items. Again, one click and add to the presentation.
(Video time: 2:27)
Productivity can be an impactful measure to cover in your sales presentation. If a brand has 10% of the share of items and is delivering 10% of the dollar share, that brand's dollar productivity is 100%.
Looking at the productivity report in Presentation Builder, we see that AZO is well above the category average for dollar productivity, even though the brand represents over 40% of the items on the shelf.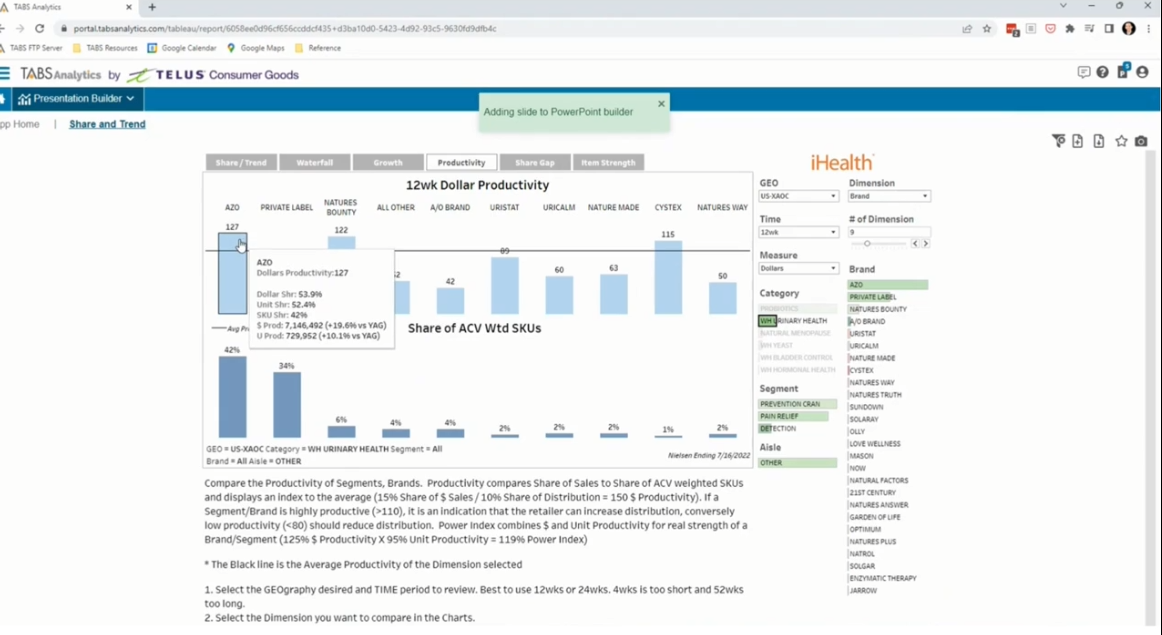 We definitely want to show this to our buyer! Add to presentation!
(Video time: 3:04)
Last, let's look at the item strength report to see the performance by item in the category. Four simple measures show across the top, dollars, units, dollars per point of ACV, and units per point of ACV. We can set a poor hurdle to label any items that are in the bottom 25% for three of those four measures as a poor performer.
We will add this to our presentation, so we have a good reference when discussing new items and potential items to delete with our buyer.
Finally, we can download our PowerPoint presentation!
All the charts are already formatted to fit nicely on the slide. Add your own template, a title for your key point on the slide, and you are ready for your next retailer review.