Endorsements
What do Clients say about working with TABS Analytics?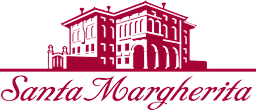 Tabs has allowed us to leverage the sometimes overwhelming amount of Nielsen data received and turn it into actionable information for our Sales and Marketing teams. Adoption and consumption of Nielsen information has significantly increased thanks to the intuitive and versatile end-user interface within Tabs. Tabs team has also been very responsive to questions and in resolving issues faced by our end-users.
~ Eric Venerio, Director, Business Intelligence, Santa Margherita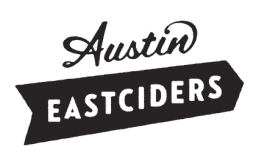 TABS provides a quick and easy way to pull together insights and tell stories to our key stakeholders on what's happening with our brand and in the market. The platform is very user friendly with editing tools to make custom reports most relevant to our team.
~ Chris Lowrey, Brand Manager, Austin Eastciders

I wanted to drop you a note and let you we had a terrific 2019 at Atomic Brands with Monaco Cocktails, and the addition of the TABS dashboard last year helped increase our market penetration with our retail partners. As you know, Monaco is well positioned within the exploding Canned Cocktail Spirits category, so it was critical for us to tell our selling story by using more than relationships and anecdotes. By utilizing the TABS dashboard to drill into the Nielsen category insights, we were able to give up to date, impactful, data-driven recaps from major retailers like Meijer, Albertsons, Walmart, and 7 Eleven where we have established data points, to penetrate new retail landscapes within Albertsons divisions, and to gain additional store counts in Meijer and Walmart for example, as well as exponential brand new retailer footprints! Retailers demand performance and they trust facts, the TABS/Nielsen combination is our choice for market insights to understand competition and to tell our selling story.
~ Nick Hall, VP of National Accounts, Atomic Brands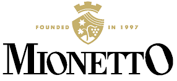 TABS Analytics offers us data which we turn into fact based selling presentations to help us win at retail. Their capabilities and enhancements are key to our monthly reporting and success.
~ Maria Elias, Senior Category Development Manager, Freixenet Mionetto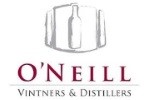 The power of the TABS Insight platform has been transformative and has allowed us to gain quick access to valuable insights on our brands in the marketplace. We use those insights to help our partners see the value in our brands and the growth opportunity they provide.
~ Chief Sales Officer, O'Neill Vintners & Distillers

TABS Analytics has been a great partner in the syndicated data space. The visualization tool (TABS Market Insights Connect) allows us to easily analyze AC Nielsen data to derive insights that can be shared with our distributor partners, retail buyers and marketing agencies. The Power BI interface provides a great dashboard for viewing the business, and the connected excel reports provide our sales team customized views that are tailored to their needs.
~ Bryant Peterson, Manager Sales Operations, Copper Cane Wine & Provisions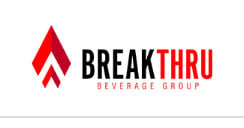 Our relationship with TABS Analytics has extended well beyond providing Nielsen reporting solutions. Due to TABS Analytics' broad clientele base, they have a deep understanding of the CPG/alcohol beverage industry which makes them extremely adept at packaging and delivering insights. Their team of specialists are experts at addressing functional bottle-necks within a company, and help us make advanced analytics look easy. We also love that they sit at the cutting edge of technology. Jeff and team are great full service partners regardless wherever your company sits on their analytical evolutionary journey.
~ Debby Wang, Director of Corporate Analytics & Insights, Breakthru Beverage Group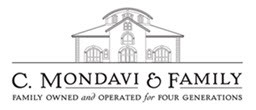 Tabs Analytics has helped C Mondavi and Family gain a competitive edge in the market. The interface is user friendly which allows our sales team to easily navigate through historical sales data & derive market insights. C Mondavi & Family continues to leverage TABS Nielsen data to develop market strategy, for the development of our brand.
~ Keerthan Reddy, Sales Data Analyst, C. Mondavi and Family