Harmonizing eCommerce, POS & Brick-and-Mortar Data
TABS Analytics' data harmonization capabilities provide a blending "machine-human" process to build harmonized databases for brick-and mortar and eCommerce
Why TABS harmonization is different?
Clean customized data is critical to insightful analysis. TABS harmonizes online syndicated sales data with IRI or Nielsen to deliver a consistent view between eComm and Brick-and-Mortar. We can also take it a step further and split POS data between brick-and-mortar and eComm to provide a detailed view of sales from eComm sources, both pure play and brick-and-mortar.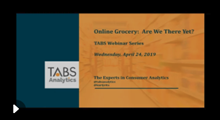 TABS Analytics Online Grocery Webinar
Excel® Deliverables
QuickTABS® provides a deep-dive, pivot table-driven analysis that is easy to use but powerful and fast in delivery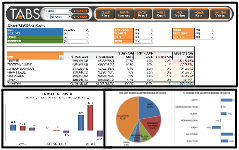 Cloud-based Deliverables
Market Insights™ and TABS Insight Portal™ provide "analytics-as-a-service" dashboard-based insights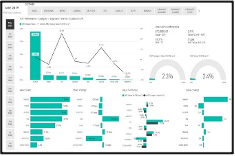 POS and Shipments
Account Insights™ harmonizes POS and shipment data so you can analyze sales trends between brick-and-mortar and eComm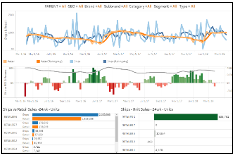 Survey-based Data
All-Outlet Category Tracker™ tracks category changes across channels, including brick-and-mortar and pure-play eComm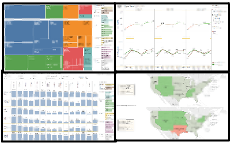 How It Works
Item-Level data harmonization and value metrics are converted at the UPC level and then coded and deployed as a harmonized master item database.