Adam Hill
Senior Manager, Consulting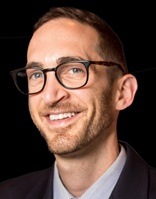 Adam joined TABS Analytics in 2014 with 8 years of CPG market research experience at The Nielsen Company. During his Nielsen tenure, Adam served 4½ years on the Procter & Gamble account, providing on-site client support and insights to inform business decisions on Pringles, Folgers, Millstone, Cascade, Dawn, Febreze, Mr. Clean, Swiffer, Olay, and CoverGirl. He then worked on-site at Red Bull, managing the operational delivery and supporting the Nielsen client relationship for 3½ years.
Adam has a BS in Business Administration with concentrations in Marketing and Spanish from Saint Louis University and an MBA in International Business from Xavier University.
Adam enjoys living in Santa Monica, CA, where he trains for 1-2 marathons a year. He is also an Ironman triathlete, supports his local charitable Team in Training chapter, is active in Toastmasters and dabbles in improv comedy.