Anbuchezhiyan G

anapathy

VP, Data Engineering & Architecture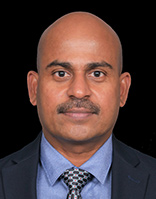 Anbu joined TABS Analytics in August 2020 as Vice President of Data Engineering and Architecture to spearhead database design and development and support process automation. He also leads various data engineering initiatives with TABS clients.
Before joining TABS, Anbu spent 15 years working in database, data warehousing, big data & cloud computing technologies. Though he enjoyed working with data and databases, he found his calling in data analytics, prompting his move to TABS.
Anbu lives in Dallas, Texas with his family and earned both a bachelor's and master's degree from The University of Chennai in India.