Bill Nolan
Vice President, Consulting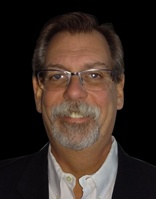 Bill joined TABS Analytics in 2001, and brought extensive knowledge in Food categories. With 30 plus years of experience in the Consumer Products industry, he has worked in a variety of Sales and Category Management positions with Unilever. Following his Unilever tenure Bill was as a Business Development Manager for a national sales agency where he handled such major brands as Starkist, Bertolli, Duncan Hynes and Log Cabin to name a few.
While enjoying a successful sales career, Bill found his true passion was analyzing the data and uncovering new ways to increase sales and profits. Data Mining and Consumer Insights strategies have also been automated through Bill's extensive technical knowledge.
Bill was the first employee at TABS and Kurt Jetta's first business partner. After 13 years, Bill sold his partnership in the company to pursue other opportunities in real estate. After successfully building a rental portfolio, he rejoined TABS in 2017 to get back to his passion for analytics.
Bill resides in East Bridgewater, Massachusetts with his wife Patty and two children Kristen and Sean. As a family, the Nolan's enjoy traveling each year to new and exciting destinations. Many trips were planned without any prior knowledge by the children. A surprise dismissal from school was a key indicator something's up.
Bill is an elected official of 14 years in his community where he serves on the local Planning Board. He has also been very involved with the Muscular Dystrophy Association organization. MDA was very helpful and generous to his identical twin sisters who were stricken with the disease at young age.
Bill has many hobbies which include fishing, hunting, music and a passion for motorcycles (both riding and collecting).
Mr. Nolan holds a B.A. degree Business Administration from Northeastern.