Chad Gray
Senior Vice President, IT & Product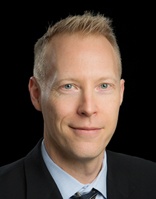 Chad joined TABS Analytics in February 2018 on the product team to define, design, and build software products and tools to deliver high-value analytics to TABS clients. He is a 20-year veteran of the technology industry and possesses deep expertise in building analytics products and SaaS solutions.
His previous experience includes roles in software engineering management, product management, user experience design, and software systems design.
Before joining TABS in 2018, Chad managed the big-data analytics engineering team for SmartFocus, Inc., a digital marketing company. Prior to SmartFocus, Chad led product management for Pivotlink, a provider of SaaS business intelligence products for retail and CPG companies.
Chad graduated with a BA from Whitman College and lives in Seattle, WA.