Christian Habasinski
Director, Consulting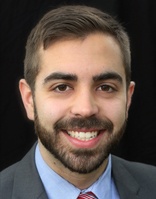 Christian joined TABS Analytics in 2018 and brings extensive knowledge of CPG trade Investment, planning and optimization, along with category management. He uses his deep understanding of data analytics to deliver growth-focused solutions to clients in an easily understandable way.
Prior to joining TABS, Christian worked as a Trade Spend analyst for a private equity CPG company, High Ridge Brands. While in this role, Christian worked across several different brand portfolios in the personal care category. He also managed all trade spending and played a key role in the integration of data during a major acquisition. Christian worked closely with Sales and Marketing to optimize pricing, gain new distribution, and track sales results.
Christian received his B.B.A. in Marketing from West Virginia University with a concentration in Marketing Data Analytics.
When Christian is not at his desk, he likes to seek adventure. Whether it be on the ski slopes or backpacking, he like to get outside and do something active.