Dr. Erick Rengifo
Senior Economist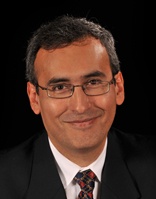 Dr. Erick Rengifo is a consultant to TABS Analytics specializing in econometric modeling and advanced statistical analysis. Dr. Rengifo is a Professor of Finance in the Economics Department and the Business School at Fordham University. He is also the Founder and Executive Director of the Center for International Policy Studies, a center specialized in economic and social development, with an extensive network around the globe. He has been recently appointed by Euromoney as one of the key speakers in the 16th Annual Global Export Finance Conference Think Tank to align stakeholders to develop a framework for capital markets funding of non-core sectors.
He received his Doctorate from Université catholique de Louvain, Belgium and he received his undergraduate degree in Economics from Universidad Católica del Perú. In addition to his academic experience, Dr. Rengifo brings over a dozen years of business experience from such companies as Tans Perú-Continental Airlines, Sociedad Mutualista Militar Policial del Perú and Fondo de Vivienda Militar de la Fuerza Aérea del Perú. He is the founder of Spes Nova Inc, a nonprofit corporation whose main goals are to provide funding to microenterprises; assist in Intra- and Inter Regional markets creation and development, and provide insurance products for the working poor around the world.
Dr. Rengifo specializes in trade finance, Intra- and Inter Regional Markets Development; Emerging and Frontier Markets Investments; Risk Management; market microstructure, behavioral finance and credit derivatives. He is the author of several academic papers in journals such as the Journal of Empirical Finance and Computational Statistics and Data Analysis. Many of the modeling techniques used in his financial research can be translated for consumer products applications. For TABS Analytics, he is focusing on such areas as enhancements to the TABS AccuBase™, Space Elasticity estimation for TABS Total Store Analytics, and market size estimations for international countries.