Dustin Dupus
Chief Operating Officer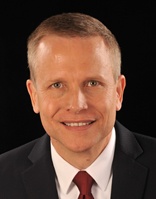 Dustin leads TABS Analytics' daily operations, providing executive oversight for finance, production and information technology. Dustin's leadership ensures the accuracy of data analytics, aligns technology platform with clients' needs and positions the company for sustainable growth. In 2012, Dustin led TABS Analytics' transition to a cloud-based technology platform that delivers more timely and easy-to-use analytics.
Dustin's previous experience includes more than 15 years of progressive leadership roles in finance, accounting and operations for Fortune 100 retailers where he was responsible for business strategies supporting more than $20 billion in annual sales. Dustin also consults with and participates in the management of a successful internet niche business with successful, double-digit revenue gains in each year of its 8-year history.
Prior to joining TABS Analytics in 2007, Dustin served as a finance executive with Sears Holdings Inc., where he supervised regional finances for southwest region of the company's burgeoning In-Home Sales organization.
Dustin earned a Bachelor of Business Management degree from Phillips University.