Jake Shold
Director, Consulting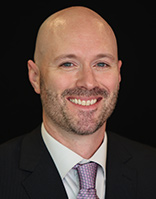 As a recent addition to the TABS family, Jake brings almost 20 years of Bev Alc experience to the team from almost every facet of the Three-Tier System. As consultant Director, Jake is responsible for client satisfaction and development, as well as data integrity and delivery.

Originally from the Seattle area, he began his career as a merchandiser for a wine-only distributor, learning the industry from the ground up. He moved from the merchandising department to sales, then in-store reset manager and schematic coordinator before joining E&J Gallo in 2006 as part of their Category Management team in the pacific northwest focused against data analysis and schematic ownership of the local Kroger banners. Over the next 12 years, Jake held positions across several distributors on the west coast working collaboratively with retailers, vendors, suppliers, internal and external teams and partners, while managing syndicated and panel data services for data integrity. Most recently, Jake worked at IRI supporting multiple clients from within the Client Service department until Joining TABS in April 2021.

Jake graduated with a BA in Anthropology from the University of Washington before finding his path in the BWS industry. After Seattle, he and his wife lived in Los Angeles, CA for almost 8 years before moving to Yardley, Pennsylvania to be closer to family and raise their two young boys. During his time off, Jake enjoys cooking, home improvement, fishing, golfing, basketball, and spending time with his sons.