Jay Warner
Director, Consulting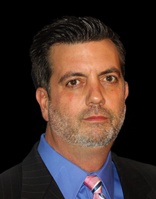 Jay joined TABS in 2017, bringing 25+ years of award-winning Category Management, Customer Management, Trade Marketing, and Shopper Marketing experience and knowledge.
Prior to TABS, Jay was most recently a Product Manager and Category Manager for pharma-consumer healthcare distribution giant AmerisourceBergen, where he ran the Private Label/Store brands division for their 3,000+ Good Neighbor Pharmacy independent pharmacy stores, as well as managing the Personal Care and Digestive Health categories for all channels in this class of trade. As a store brand and consumer healthcare expert, Jay participated in several industry forums and round tables during his tenure.
Jay also brings a wealth of experience from the manufacturer side of the trading partner table, with sales, category management, customer/broker management, shopper marketing, and trade marketing roles, most recently at Unilever, General Mills, and Frito-Lay. Jay spent 8 years in progressive roles at Unilever, where he was appointed as a Category Management Advisory board member, and an 8-time winner of their Values in Action for Excellence award.
Jay's experience with Customers include Ahold USA divisions, Walmart, Sam's Club, Target, Meijer, Delhaize, Shoprite, Wegmans, Giant Eagle, Walgreens, and C&S Wholesale.
Jay received his B.A. in Economics/Business from the University of Pittsburgh, and an M.B.A. from the University of Pittsburgh's Joseph M. Katz School of Business, with dual concentrations in Marketing and Strategic Planning.
Jay lives in the suburban Philadelphia area, and enjoys biking, running marathons, golf, comedy, and live music. Additionally, Jay is Dad and bad joke teller to 10-year-old Drake, who reminds him often to not to quit his day job.