Jeff Elderton
Chief Revenue Officer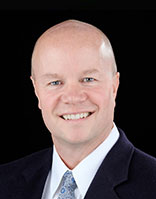 Jeff leads revenue generation, strategy and analytics development at TABS in his role as Chief Revenue Officer. He is responsible for building and implementing the Company's product road map, including the new products and services pipeline. Jeff also leads the Beer, Wine & Spirits ("BevAlc") consulting practice for TABS, managing key supplier, distributor and retailer clients. Further, he oversees the Connected Partner relationship with Nielsen, a key business development initiative for TABS.
Prior to joining TABS, Jeff founded Pivotstream, Inc., the leading provider of hosted PowerPivot and Tabular Microsoft BI Solutions. Under Jeff's leadership, Pivotstream was awarded the Microsoft DesignWins Award for exceptional development of PowerPivot, SQL and SharePoint technologies for Category Management insights for Walgreens' Duane Reade division. Jeff joined TABS with the company's acquisition of Pivotstream in late 2017.
His previous experience includes sales leadership roles at Rexall Sundown and Leiner Health Products. Jeff graduated from California Polytechnic State University, San Luis Obispo and lives in Hudson, Ohio with his wife and children.