Jessica Angier
Vice President, Consulting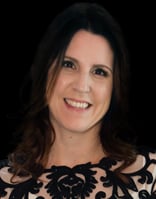 Jessica joined TABS Analytics in March 2019 as part of the acquisition of Hybrid Intelligence—bringing eighteen years of CPG industry expertise in areas focused around sales, trade and FP&A data, analytics technology, and applications. Jessica was co-founder of Hybrid Intelligence—spending more than ten years with lead responsibility for understanding and translating client needs, issues, and objectives into software and service solutions.
Her CPG business expertise and analytical fluency facilitated her being the translator and business architect to internal technical teams in development of data-driven planning and analysis applications. During her tenure at Hybrid Intelligence, she was a recipient of the Fairfield County Business Journal's "40 under 40" award, as well as a finalist in the CT Technology Council's Women of Innovation awards in the category of Entrepreneurial Innovation.
In previous roles, Jessica was responsible for sales and trade investment reporting systems at Unilever North America—and previous to that, as part of product development at Retail Solutions, Inc., she was integral to the launch of that company's advanced analytics library.
Jessica holds an M.S. in Business Analytics from NYU Stern School of Business and received her undergraduate degree in Management Information Systems from the University of Rhode Island.
.