John M. Bundy
Vice President, Analytics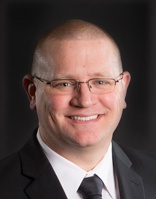 John brings a wide breadth of knowledge and experience across multiple business and technical functions, and uses this knowledge to create and automate actionable technology-based solutions.
John's previous experience includes 17 years working for and consulting with many Fortune 500 companies including analytical roles at Wal-Mart, Sara Lee, IRI and Mondelez. He held a variety of manager and director level positions including business intelligence, merchandising, category management, logistics, and revenue management. His technical experience includes programming in a variety of languages, statistical modeling, data management, automation, system design and implementation, and data warehousing.
John's current role utilizes all of his experiences to create simple, efficient, automated solutions to clients' most demanding data needs. He is constantly learning and adapting the latest technology to improve data management, process efficiency, and user interface including desktop, web, and tablet technology.
John has a B.S. in Business Information Systems from John Brown University as well as an MBA from Webster University.