John Mixon
Senior Director, Consulting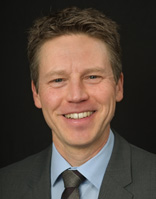 John joined TABS Analytics in 2022 with over 20 years of Beverage Alcohol industry and digital marketing experience including leadership positions in Strategic Planning, Client Success, Category Management, Mobile App Marketing and Direct Marketing. Prior to joining TABS, he led Client Success for several large manufacturers in IRI's BevAlc vertical. He also led a variety of functions at Mike's Hard Lemonade / Mark Anthony Brands including Strategic Planning and National Account Sales Analytics.
In addition to CPG experience, John also brings a wealth of leading technology company experience including lead roles in new customer acquisition for several apps within the Amazon mobile ecosystem including the Amazon Shopping App and Freetime, as well as direct marketing new customer acquisition at T-Mobile.
John attended the Webb Institute of Naval Architecture and went on to earn an MBA from the University of Washington's Foster School of Business. He lives in Washington and is an avid skier, mountaineer, rock climber, and mountain biker.