Kenny Votava
Lead Software Engineer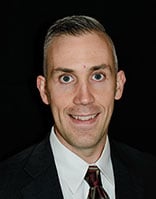 Kenny joined TABS Analytics in June 2018 with 13 years experience in every facet of the development process. His responsibilities include: architecting, developing and deploying the TABS Analytics Portal and the necessary operational management tools.
He started out his career as a Software Development Engineer in Test and developed a solid foundation. From there he moved on to being a Software Engineer before becoming a Technical Program Manager. Besides the development experience Kenny also has 12 years experience working with BI and analytics.
Kenny graduated from Gonzaga University with a Bachelor of Science in Computer Engineering. While not at work you can find Kenny out hiking on local trails or kiteboarding.
.