Kyle McCloskey
Consultant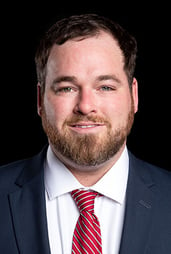 Kyle joined TABS Analytics in 2019, bringing comprehensive insight into consumer packaged goods analytics areas, including category management, merchandising strategy, and planogram optimization. As a consultant at TABS, Kyle utilizes his data analytics skills to deliver growth-focused solutions to clients in an easily understandable way.
Before joining TABS, Kyle spent 5+ years working as an account manager and sales analyst for a mid-size personal care company, Sundial Brands LLC. While in this role, Kyle was responsible for overseeing a wide array of daily business functions related to the mass merchandisers Walmart and Target. His job duties included managing monthly sales forecasts, analyzing shipment/consumption data, and tracking the effectiveness of promotion programs. Kyle also spent time in a cross-functional role working with sales, marketing, & operations departments to develop innovation strategies, gain distribution and increase revenue.
Kyle graduated from Georgia Southern University in 2009, earning his B.S. in Business Management with an emphasis in finance. Outside of work, Kyle enjoys spending time outdoors walking around the neighborhood with his dog, playing a round of golf, and watching sporting events with friends.
.