Lisa Stankevich
Manager, Database Operations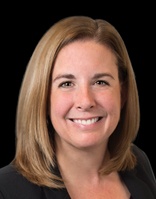 Lisa Stankevich is the Manager, Database Operations for TABS Analytics. Lisa came to TABS Analytics in 2006 with extensive database construction and development experience that has enabled her to be a valuable member of the company. Lisa completed her Bachelors in Business Administration and Marketing at the University of Connecticut in 1999. Upon graduation, Lisa began working as a Retail Analyst, and eventually Hierarchy Maintenance Manager, at Trade Dimensions in Wilton, CT. After extensive work with their database construction, accuracy implementations, and quality control developments across a variety of data channels she went on to expand and share her knowledge with Nielsen as a Database specialist. While at Nielsen she took over responsibility for a variety of databases and continued to optimize quality control for their database systems. In addition to her many contributions there, she became instrumental to their coding system with her category expertise in the skincare fields.
"Lisa has a broad and strong knowledge of databases and data sources in the Consumer Products industry. Her pioneering work in creating a Total HBC Custom Database for our largest client has helped give our company and our client a competitive advantage in Category Management support to retailers," comments Dr. Kurt Jetta, CEO and Founder of TABS Analytics.
Lisa lives with her husband Craig in Milford, CT with their young twins. Lisa is an avid runner and can often be seen in various road races around the state.