Michael Surmeian
Senior Vice President, Consulting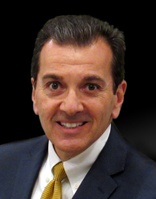 Michael has extensive business experience partnering with large corporations, midsize companies and start-up ventures. He brings a multidimensional skill set to his clients with his diverse business experiences in senior-level sales, corporate finance, business consulting and accounting. Prior to joining the TABS Analytics in 2008, Michael spent 10 years at Natrol, Inc., a manufacturer and marketer of high quality vitamins, minerals and supplements. There he served as the Vice President of Sales for all divisions of the company including the Natrol, Nu Hair and Laci Le Beau brands, the Prolab Sports Nutrition brand and its contract manufacturing division. At Natrol, Michael engaged the services of the TABS Analytics for category management and found them to be indispensable. Before joining the Sales Department, Michael served as the Company's Director of Finance where he was highly involved in its initial public offering and subsequent acquisitions.
Michael began his career in 1988 as a CPA with Ernst & Young LLP in Los Angeles where he rose through the ranks to Senior Manager. There he worked with multinational corporations of all sizes, but specialized in middle market CPG companies and start-up ventures providing accounting and management consulting services. Michael also has extensive experience with mergers and acquisitions from both sides of transactions, often providing due diligence services and evaluation.
Michael has a B.S. in Business Administration with emphasis in both Accounting and Finance from California State University, Northridge.
Michael has been a periodic guest speaker at the USC Marshall School of Business speaking on various entrepreneurial topics. He also serves The Board of Trustees at a premier home for the aged and is involved in a number of charitable organizations within his community. Michael is married to his wife Laura and they have three children who keep him busy coaching their Little League baseball and AYSO soccer teams.