Paul Kichar
Consultant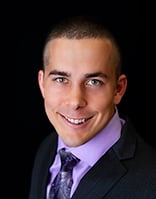 Paul Kichar joined TABS Analytics in 2019, bringing a unique perspective born of his technical background in Research & Development across multiple CPG product categories. He has performed diverse functions within R&D, beginning with formulation development of personal care products at Unilever. Later, while working for The Sun Products Corporation, he supported brand teams by developing test methods to substantiate product claims. He has several patents pending related to this work. He also designed and led consumer research studies to identify opportunities for new product development. Most recently, he worked for Henkel as the R&D formulations lead for the innovation pipeline of Snuggle® fabric conditioners, successfully executing new product launches from concept to production.
In his role at TABS Analytics, Paul enjoys working with clients to customize their TABS experience according to their specific needs. His goal is to bring clarity and efficiency to data reporting and presentation.
Paul graduated from Southern Connecticut State University, having earned a B.S. in Biology. Outside of work, he is active in his church and has many other interests, including sports, fishing, and a growing collection of farm animals. Mostly, however, his free time is occupied with the continual adventure of raising three young boys! Paul and his wife live with their family in Connecticut.
.