Susan Ward
Senior Engineer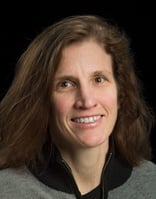 Susan joined TABS Analytics/Pivotstream in 2013 with 18 years experience in technical support. She has specifically focused on product support for the past eight years. At TABS, Susan works directly with customers to resolve support issues ranging from data inconsistencies and report editing to training new customers and writing support documentation. She also supports the internal data team and builds tools to assist them in delivery.
Susan started her IT career in the public school system working on a team that wrote grants and developed project-based learning opportunities which integrated computer technology. She has since used her creative approach to support and enhance end-users in the private sector.
Susan earned a Bachelor of Arts in History and Literary Journalism from Hampshire College.