Ted Kakridas
Vice President, Consulting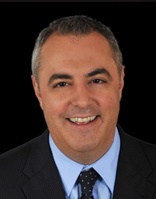 Ted has enjoyed a 15 year career in the retail and CPG industry as well as an entrepreneur in the Food Service Industry. Prior to joining TABS Ted spent the past couple of years in the food service industry where he successfully established his personal business venture in the heart of Boston's college area.
Ted had previously spent over 10 years with Information Resources (IRI) where he managed all classes of retailers in the Northeast as well new business development within top CPG clients. Ted started his career at Ahold USA as a sales and promotional planning analyst.
With over a decade of Syndicated data management, Ted has been delivering innovative analytics for category management covering syndicated, consumer and attitudinal insights and has worked across most syndicated categories. "I joined TABS because I believe that the TABS analytical approach and focus on delivering actionable insights to each client is in a league of its own."
Ted has a B.S. in Marketing & Management from Northeastern University and conducted his first internship as a "manager in training" working for Shaw's Supermarkets. "I am very proud of my time spent at the store level, because it laid the foundation for my career." Ted lives in Boston's South Shore with his wife and son.