Tim Richerson
Chief Executive Officer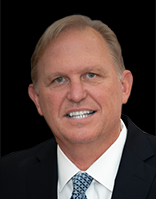 Tim joined TABS in 2018 as the Company's Chief Executive Officer. Tim's primary focus is to execute on TABS' organic growth and acquisition strategy.
Tim has 30+ years of experience in the CPG market with a successful track record building and monetizing shareholder value through acquisitions, divestitures and licensing deals. Most recently, he served as CEO of JM Global Holding Co., where he led the $92 million acquisition of China Sunlong Environmental Technologies.
Previously, he was managing director and co-founder of the Alan James Group, which owned and distributed vitamin supplements in more than 30,000 retail outlets, and then served as CEO of Interleukin Genetics, which acquired the Alan James Group.
Earlier in his career, Tim was President of Rexall Sundown, a leading vitamin, sports nutrition and diet company that was acquired by Royal Numico NV for $1.8 billion and prior to that he spent 10 years at Playtex Products Inc.
Tim graduated from the University of Missouri and lives in Delray Beach, Florida with his family.