How To Make Money With Trade Promotions
3 Steps to Trade Promotion Optimization (TPO)
Many consumer goods companies and retailers are missing out on huge incremental revenue opportunities by using resources that fail to optimize trade spending dollars.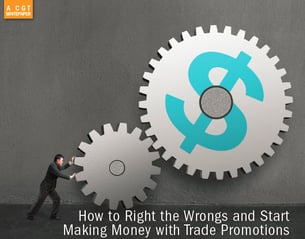 Anyone responsible for trade promotion management and looking to break out of a cycle of flat sales, will benefit from this free download.
In our 6-page guide you will learn:
The 5 myths of trade promotion spending
3 steps to data harmonization & better trade promotions
Real case studies and successes
Plus more!
When TPO that is built on clean data, well-defined rules and harmonized data streams, promotion planning and spending becomes more efficient and more profitable.
Download this free guide now to see how!